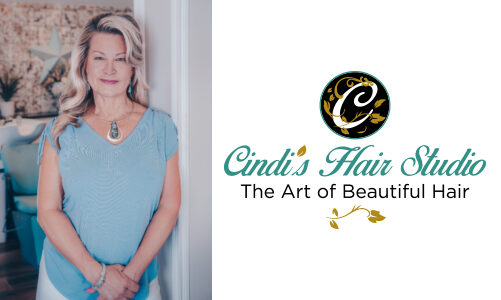 Cindi's Hair Studio in East Bridgewater has come a long way in the last 29 years, from its beginning attached to her home to its beautiful space in the building she owns at 412 Bedford Street. What has remained consistent over that period is that clients love to come there and feel better when they leave.
We chatted with Cindi Carey, the studio's owner about that consistency and for her it's really about connection and community. Cindi and her team of talented stylists at the salon have a 'let us take care of you' approach.
Clients are encouraged to feel comfortable and relaxed whether they are there preparing for a special occasion or taking advantage of any of the variety of hair make-up and nail services from the team of professional stylists.
Cindi compares the kind of service she provides in her business with what she's come to rely on with South Shore Bank for both her personal and business banking needs.
According to Cindi, "there's few places you can walk into where they know not only your name, but your dog's name. The bankers at South Shore Bank connect on a personal level and care about my business."
Cindi adds, "I can't say enough about the feeling of partnership I have with South Shore Bank." Referring to the time the Bank proactively helped her secure a PPP loan during Covid or the time someone showed up at 10:30 PM to assist with a credit card machine – "I'm grateful for the sense of security I have with that team."
There's also a shared sense of community values. Cindi believes in giving back. She and her team are involved in so many things, including hosting Prom Dress Night where dresses are provided to those who may not otherwise afford them.
There's a fit between these two relationship-driven businesses. Client relationships at the center, backed by a team of professionals, and a focus on community. That's what we call Sharing Success.
Visit Cindi's Hair Studio at 412 Bedford Street in East Bridgewater or cindishairstudio.com.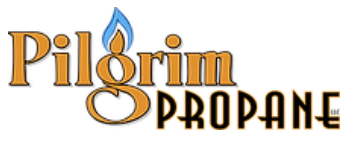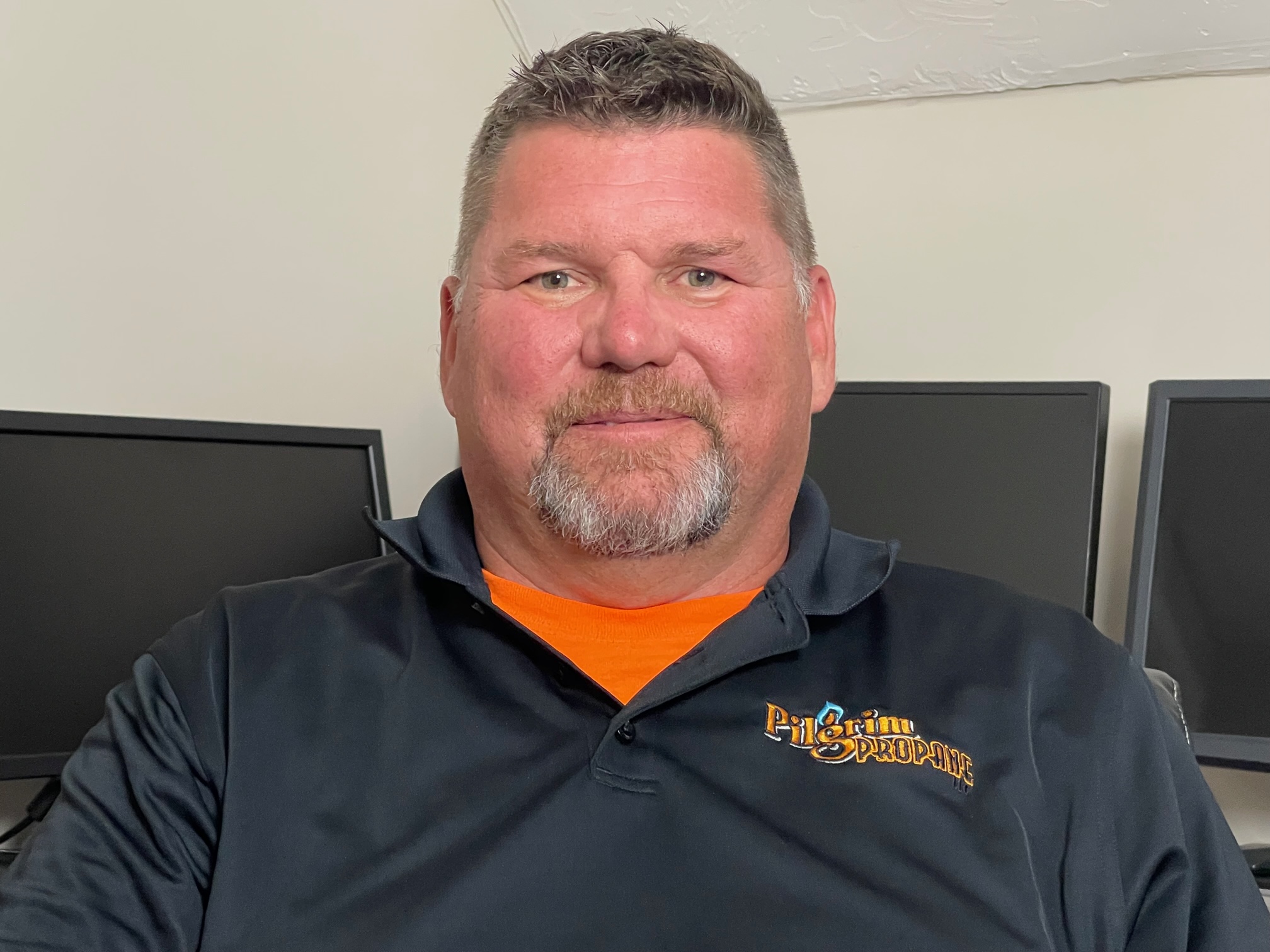 Ed Geswell, Vice President, and Owner of Pilgrim Propane started the business with his father in 2009. What began with two customers has grown to 3,000 customers in Boston's South Shore region, including all of Plymouth County and parts of Norfolk and Bristol counties.
In speaking about his business, Ed said, "Our values are community based. We really think about customer service. It is one of our top priorities. We concentrate on taking care of the customers' needs. When somebody calls and is looking for something, we really try and get it as fast as we can. And with that family type business mentality where it's the customer – you can call us; you're not calling another area or another part of the country to get a customer service rep. We are located right here. If you want to come down the office to see us, you can come talk to us"
Ed sees strong similarities between his business and South Shore Bank. "South Shore Bank has been a huge part of growing our business. Their company shares the ideals that we have – which is community and family based. I found that when I contact them, they give the same level of service that we do. Our values are very much the same."
Edilon Randow, Operations Manager for Pilgrim Propane in speaking about one of their goals added, "Our goal here at Pilgrim Propane is to have you talk to a live person every time you call. Instead of leaving messages on machines. And you'll usually talk to one of the family members or one of my family members – which myself, my wife, and my daughter work here at Pilgrim Propane.
Ed continued, "Without South Shore Bank, we wouldn't be able to grow the business as we have. I wouldn't be able to take care of the community and the needs of people for their equipment – what they want to do in their houses because I wouldn't be able to provide, the equipment that I needed to do that for them without South Shore Bank's help. We've been partners with South Shore Bank – it's been over a six-year relationship, and it's been a great relationship with them."
Check out Pilgrim Propane here pilgrimpropane.com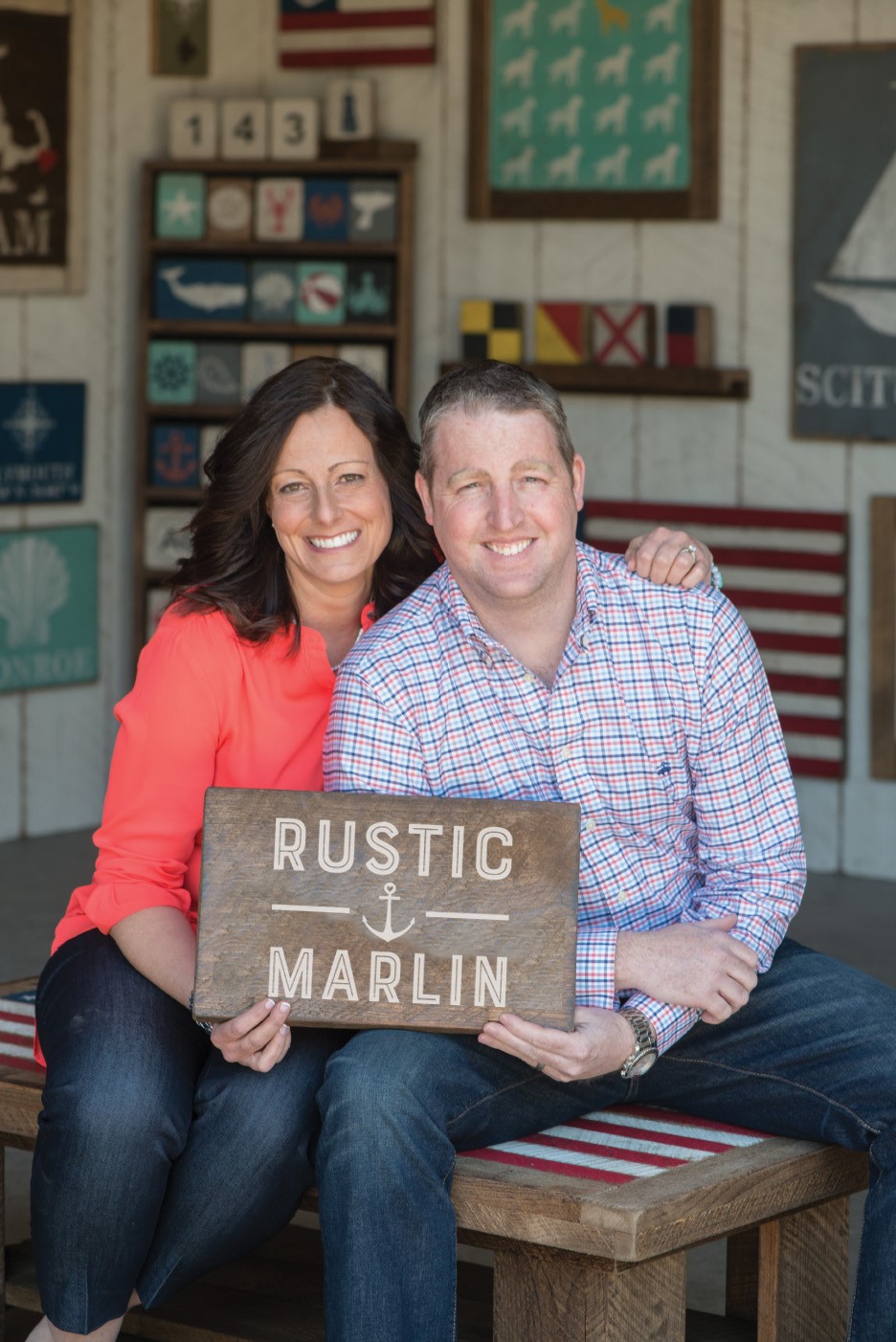 In business since 2012 and based in Hanover, Massachusetts, Rustic Marlin started as two DIYers and has grown into a team of more than forty artisans and craftsman hand making products in a 50,000 square foot production facility in coastal Massachusetts. With ever-growing consumer demand and retail partners, they now have a presence for their "made with love" signs across the United States. Cofounders Brian and Melanie O'Neil appreciate their relationship with South Shore Bank, "We have made strong personal connections with bank members at all levels. Their willingness to understand our business and unique challenges is invaluable. They are always quick to respond to any questions or issues and are ready to lend us a hand to brainstorm strategies." Rustic Marlin owners also talked about their experience when they visit a banking center. "They have made the experience as streamlined and quick as they can. It could be perceived as a chore; however, the Bank employees always greet us with a smile and add a little bit of light into our day." "South Shore Bank not only meets but exceeds our expectations. They made the transition to their bank a seamless experience. We tend to have very hectic schedules as small business owners, and they made our transition stress free." Brian and Melanie O'Neil rely on South Shore Bank services to keep their business running smoothly. From lending and business credit, cash management services, mobile deposits, and wire services, along with direct access to their relationship manager who can knowledgeably answer any of their banking and financing questions, working with South Shore Bank is an important contributor to their growth. On Facebook, follow
https://www.facebook.com/rusticmarlin
or visit their website at
www.rusticmarlin.com

Max & Mia Children's Salon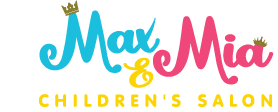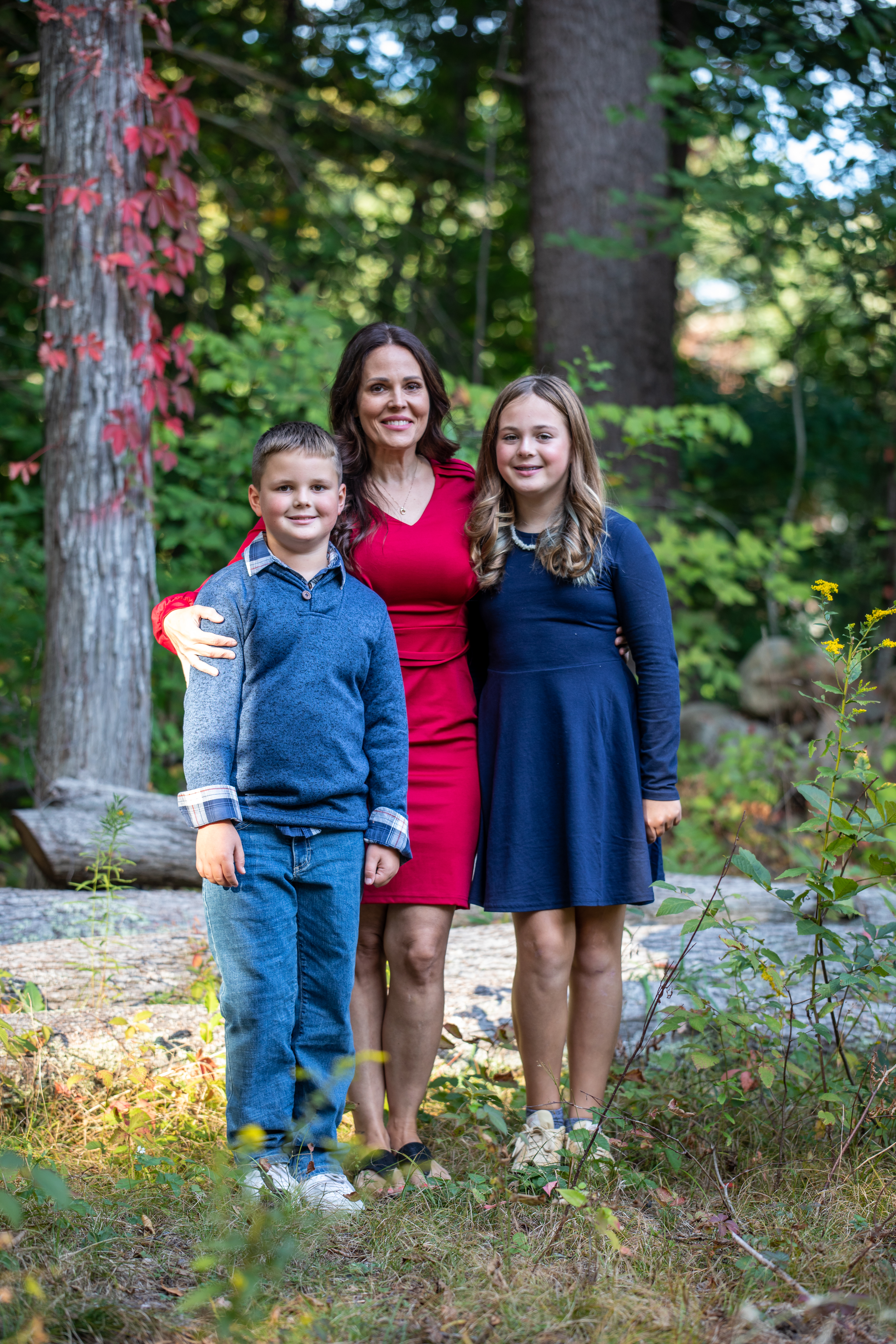 Max & Mia Children's Salon LLC, located on Route 53 in Hanover, Massachusetts prides themselves in making haircuts an enjoyable experience for children and parents. Owner Krista Bongarzone takes a thoughtful approach to her business, making her clients' needs a top priority. Her spacious seven-seat salon offers a "low stim" area separate from the main floor that caters to children who have sensory issues or need a quiet space for their service.
Krista appreciates the same thoughtful business approach she receives from South Shore Bank. "There is always someone to talk to and answer any questions I may have. I receive personal, consistent attention and know that the Bank staff genuinely cares," said Krista. Krista has been a South Shore Bank client since 2010 and currently does all her business and personal banking with South Shore Bank. This includes two business accounts, a mortgage, and a personal account. Just like Krista enjoys the multiple services she relies on with South Shore Bank, her business offers more than haircuts and styling. "We also offer Max & Mia Spa Parties for up to 12 guests and all spa party guests receive a face mask, manicure, and pedicures."
For Krista, it's all about community. "We just celebrated our one-year anniversary on August 14th and have been overwhelmed by the support and positive feedback we have gotten from the community." At South Shore Bank, working with business owners like Krista Bongarzone, means developing long-term relationships and supporting the people and businesses who make our community thrive. Happy one year anniversary to Max & Mia Salon! https://maxandmiasalons.com/contact-us/

A leader in specialized sports media in the Northeast, SeamansMedia Inc. features a portfolio of seven brands across baseball, golf, hockey, lacrosse, skiing, and soccer — a podcast network and two Emmy-nominated TV shows that reach the most passionate sports markets. They inspire and inform amateur athletes and their supporters by sharing compelling stories and insightful advice to help further their development throughout their careers.
Seamans Media is in a constant state of transformation and growth — adding new websites, embracing a digital-first strategy, and adding new platforms. When looking for a banking partner, Rick Daniels, Chief Operating Officer, SeamansMedia recognized that "we HAVE TO focus the preponderance of our resources, time and energy on trying to delight our customers." Working with South Shore Bank allows Seamans Media to spend their resources focusing on their customers rather than banking issues, "South Shore Bank gets back to us very promptly and does not allow any critical issues to drop."
According to Rick, "South Shore Bank's Commercial Banking Relationship Manager, Tom Osuch has enabled Seamans Media to dig deeper into our future plans and aspirations to produce Pro-forma ways we could fund our future expansion efforts." Rick continued, "Tom was able to educate us and answer any questions we might have at any point in the process. We deeply trust Tom and his expertise and judgment."
Tom values the relationship he's built with the team at Seamans Media. According to Tom, "Eric Seamans, Founder, and CEO, and Rick Daniels have done a tremendous job educating me not only about SeamansMedia's history, but SeamansMedia's future and the need to adapt to an ever-changing digital environment. Their commitment to delivering the highest quality content in the industry is second to none and inspirational. It has been a tremendous pleasure being their game-planning teammate for continued growth and success in the future."
SeamansMedia uses cash management services with South Shore Bank including remote deposits, cost-effective credit card payment processing as well as several advanced services that have improved their business and economics. Rick relies on Tom and the cash management specialist group. "The product specialists came to our offices to get us comfortable and trained in some of the enhanced services. Our goal was to find a new and much-improved financial partner who could help us with all (or nearly all) of our financial needs. It is 100% true in the most critical situations. South Shore Bank embraces the critical and indispensable position they hold with our clients."
Rick's "hope and belief is that South Shore Bank, being a South Shore-based, mutual institution will remain as accessible and helpful as they have been so far. I expect they will for a long time to come."
Commonwealth Building, Inc.

Commonwealth Building, Inc has provided first-class construction services throughout the New England Region and Upstate New York for over forty years.
We recently heard from Chris Fontaine, President and Chief Executive Officer of Commonwealth Building, now headquartered in Rockland, MA. He has been with the company for his entire career, including two college internships. With over two decades of professional experience and multiple positions held within the company, one of Chris' core values is to enhance the company culture and the experience of all Commonwealth Building team members.
Much like the spirit of South Shore Bank, he believes that the professional and personal growth of their employees is an integral part of the day-to-day operations that contribute to the success of the business. The company believes that its strength has always been its people and that the 'team-first' approach has allowed Commonwealth Building to develop a great workplace culture, valuing quality and retaining the best talents in the construction business.
"As always, we are looking for partners and a team approach for all aspects of our business," Chris told us. "Paul Moriarty, Commercial Banking Relationship Manager, Stephen DiPrete, Chief Commercial Banking Officer, and the rest of the team at South Shore Bank from day one aligned very well with this approach. They value long-term relationships and do an amazing job promoting and supporting their clients."
Speaking of his recent experience with South Shore Bank, Chris added, "The hands-on in-person communication and service is what made the difference for me - when I recently worked with Paul Moriarty for our commercial lending needs and line of credit, he was there every step of the way for me, guiding and assisting to ensure a seamless closing."
Chris recommends South Shore Bank as a lender, "South Shore Bank is an amazing community bank that is committed to helping their clients succeed and prosper."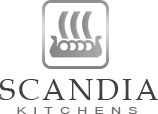 Founded and incorporated in 1978, Scandia Kitchens, Inc. has been a trusted name in the kitchen cabinetry business. It has a line of satisfied clientele and a great reputation in the New England region. This family-owned business stands behind the quality of the products they manufacture.
David Dorrer Sr., owner of Scandia Kitchens, began his woodworking career in high school at a custom cabinet factory and because of his dedication, drive, and grit, he worked his way up there from being a foreman to a designer and salesperson. We spoke with two of the people who know David the best – his daughters Colleen Lord and Kristen Long and they shared with us the entrepreneurial lessons they learned from their father.
"No corners are ever cut except for those on the pieces of wood," remarked Kristen. "Quality is one of the most important things for our father and that's what we will always maintain, that is the business."
Colleen Lord, David's youngest daughter, works in the design and marketing area of the business. After graduating, she spent half a decade as an apprentice to her father learning the ins and outs of running the business. "Our business is based on referrals, we always put our best foot forward. Part of my dad's success is just being a good, genuine, honest person." Kristen added that "he is a hardworking guy and people genuinely like and trust him. No hype. Every single project he works on he treats as if he is working on his own house. He makes sure he does everything right for the customer."
Both Scandia Kitchens and South Shore Bank share similar values when it comes to what it takes to create lasting relationships with clients. Kristen, Scandia Kitchens' Director of Finance, shared that she trusts banking with South Shore Bank, "Their guidance, their opinions, and financial expertise – I count on it. I trust their business sense on a personal and business level."
Kristen continued "We've had a lot of banks in the past. When we switched our relationship over to South Shore Bank, we saw a level of respect and partnership like no other. In fact, our father switched all of his accounts over to South Shore Bank as well. That one experience really changed the whole relationship. South Shore Bank stepped in and went absolutely above and beyond to make sure we got what we needed. The Bank's values and morals just align with the type of people that we are." Colleen added that South Shore Bank made her father "feel safe, confident and protected with his money."
"South Shore Bank genuinely cares about us and looks after us. When we design kitchens for people, we are also building relationships with people and their families. It is really a personal thing — South Shore Bank is similar in that regard. They genuinely care about us as a small business."
Both Kristin and Colleen agreed that they feel "we're so lucky to have him as our business mentor and as our dad." South Shore Bank is fortunate to have Scandia Kitchens as our client.

Verde Salon is a women-owned, zero-waste, certified sustainable hair salon located in Braintree, MA. Responsible beauty defines everything they do and that includes a deep commitment to choosing products and practices that reduce their carbon footprint. We talked to Verde's owners and co-founders Ashley and Deanna about their business journey and their experience as a South Shore Bank client.
"Since we opened our salon in 2012, we have enjoyed working with South Shore Bank." Said Ashley. "Choosing a local bank was essential to us. When we began looking for a building in 2018 and started with our pre-approval, we were always made to feel we were valuable. Heather Wilson, our Commercial Banking Relationship Manager - she took the time to educate us on commercial property mortgages."
At South Shore Bank, we believe that by working together to create an environment of respect and trust, we are building relationships that benefit all of us. Working with Verde Salon confirmed the importance of relationships. Ashley shared that "being women in business, we have experienced challenges where we have had to prove our merit as entrepreneurs. At South Shore Bank, we are always treated with respect. We could feel confident our business was a priority."
Deanna added, "Once we found our dream property, we reached back out to Heather, and she was an advocate for our small business from that moment on. She truly went above and beyond to help facilitate our mortgage, including helping us apply for a portion through the Small Business Association (SBA). Heather worked tirelessly, and we felt as though she was one of our greatest assets and supporter the entire time. "
Deanna encourages small businesses to partner up with South Shore Bank. "We have had such a wonderful relationship with the team there. You do not get this kind of attention from any old bank. They are the best!"   
In describing her vision, Ashley adds, "Deanna and I were on a mission to create a salon that was a unique and elevated experience for clients but also utilized the latest and greatest in sustainable offerings. We knew the salon atmosphere could be better than the traditional ones we had experienced so far in our careers."
South Shore Bank shares a similar vision — we have a fresh and original perspective on the role a bank should play in our clients' lives, and we give clients the support and tools they need to positively move forward and achieve their goals.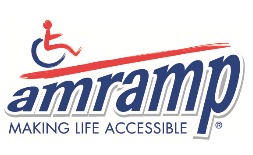 Founded in 1998 by Julian Gordon, Amramp has grown as the leading provider of modular wheelchair ramps, stairlifts, vertical platform lifts, and other accessibility solutions.
What started more than 40 years ago as a producer of architectural metal items used by contractors and architects, producing stairs, rails, fire doors, and security products for doors and windows has turned into an organization that changes people's lives. Every wheelchair ramp, stairlift, railings, or other product they install will change someone's life by helping to increase accessibility for those facing life-changing mobility challenges to allow them access to the places they love.
Justin Gordon, Chief Executive Officer of Amramp and Gordon Industries, runs the organization, based in Randolph, MA, supporting franchisor efforts in 60+ locations around the USA and Canada, and manufacturing their core ramp product at a brand-new state-of-the-art factory made possible with the support of a loan from South Shore Bank.
Justin chose South Shore Bank because he knows about excellent customer service "we strive to provide for our franchise partners—they are genuine partners in Amramp's efforts to make life better, and we drop everything to treat them in kind." He continues, "I appreciate working with South Shore Bank because everyone we interacted with was not only professional but friendly, demonstrating they genuinely care about us. You cannot buy or fake that kind of client-centric culture; you build that by treating everyone well. Because most humans make decisions based on feelings when all else is equal, South Shore Bank is ahead of the game by promoting a positive customer experience."
It's the people at the Bank that are the differentiator for Justin. In speaking about Stephen DiPrete, Chief Commercial Officer, "he is as intelligent as humble, and he lets his actions speak for him. Along with his texts or calls just to check-in. When we were considering a multi-million-dollar loan with South Shore Bank, the team Steve brought to us, Thomas Osuch, Commercial Banking Relationship Manager, demonstrated that same client-centric mentality—it's something I could feel when I was in the room with them. Since then, Tom has been out to our location many times, and I sincerely appreciate being greeted with a caring smile. Once we became South Shore Bank clients, I was just as pleased with all the support from an even larger team who always respond quickly and proactively check in to ensure our needs are met. Not a lot of people do that these days, and the world needs more of that."
South Shore Bank appreciates our relationship with Justin and Amramp and agrees that building a long-term partnership is in all our interests in the spirit of sharing success so that our clients and our community thrive. As Justin puts it, "When referring someone to South Shore Bank, I would ask if they wanted to be treated as more than a number by people who are excellent with numbers. Working with South Shore Bank is forming a long-term partnership, where they treat us just as we treat our best customers."

Yankee Sprinkler Co., Inc. is a Full-Service Fire Protection Contractor serving Eastern Massachusetts, Cape & the Islands, Southern New Hampshire, and Rhode Island. They have been in business since 1976 and for 45 years they have been a trusted name by the communities they serve.
Mike Payton of Yankee Sprinkler tells us about the moment they made the decision to switch banks. "We have been with our previous bank for decades and throughout the switching process, Steve DiPrete, Tom Osuch and their team were there every step of the way. They thoroughly helped us work through the process." Personalized service is another feature that Mike appreciates about being a client for South Shore Bank, "it's big enough to handle our needs, but small enough to provide personal attention to our needs simultaneously."
Jeniffer Carson is the Chief Executive Officer at CMGB3 Law where she leads a team of senior leadership team of executives, attorneys, consultants, lobbyists and policy analysts, paralegals, and professional services operations team. CMBG3 is different from other law firms in its service, philosophy, and culture. CMBG3 is a WOSB/WBENC certified majority women-owned national law firm with offices on the east and west coast of the United States. We have decades of experience managing risk and delivering meaningful results in high-exposure, complex legal matters requiring expertise in medicine, science, and regulatory (FDA, EPA, OSHA, ADA) analysis. Our collaborative team comes together to give clients best-in-class strategic solutions and exceptional client service. Above all else at CMBG3, clients' best interests come first.
South Shore Bank is proud to get high praise from Jeniffer who is known as a consummate problem solver, frequently called in to successfully navigate complicated negotiations, trials, and business relationships.
Jeniffer appreciates that "on top of the client service being exceptional, I would say the single biggest and most important differentiator is that South Shore Bank's commercial lending team has more vision than other banks in seeing the investment opportunity while also being responsible in its risk-taking."
CMBG3 Law uses multiple South Shore Bank services in its day-to-day operations and has been a banking client since the firm was formed in 2016. Jeniffer continues, "The SSB team is not only client-service focused but I have found the team to invest in its partnership with us and our unique circumstances. We consider South Shore Bank one of our business partners, and we could not be more appreciative of our relationship with the Bank."
Likewise, South Shore Bank could not be prouder of our relationship with Jeniffer Carson and CMBG3 Law.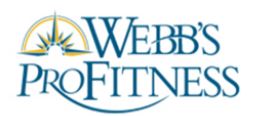 Amy Webb, Co-owner and Manager of Webb's Pro Fitness on Rte. 53 in Norwell, has managed the club since its opening in December 1981.
Webb's Pro Fitness has multiple accounts with South Shore Bank. but her relationship began long before she opened the club. "As a child, I would go to South Shore Bank, formerly South Weymouth Savings Bank, to see the interest I had earned," Amy says.
"We have had mortgages, loans, checking, and savings accounts. Our entire family uses South Shore Bank! We find that at any level – work or personal – South Shore Bank is there to meet our financial needs."
Amy credits her staff as one of the biggest secrets to the Club's success. We have a "wonderful staff... They are kind, caring, genuine, dear people." Some of her staff have worked with her for almost four decades. Amy has similar high praise for the staff of South Shore Bank. "Not only do the competitive rates set South Shore Bank apart from other financial institutions, but more so is the caring, kind staff. The staff are so thoughtful. They all know my name, and they even know my dog's name!"

Amy frequently visits our Norwell location and "Personal Banking Manager Andy Taccini and Retail Officer Mike Tinkham will often step out of the office to say a quick hello, no matter how busy they appear."
Amy raves about the South Shore Bank debit card, which allows customers to redeem points for dining and travel – a feature not offered with most debit cards.
According to Amy, "Where we all put our hard-earned money is where we put our faith and trust. South Shore Bank is just that place for us." South Shore Bank is immensely proud to have earned her trust.
To learn more about Webb's Pro Fitness, visit their website webbsprofitness.com/aboutus
Curry Ace Paint & Hardware
Sean Curry is the current President of Curry Ace Paint & Hardware. He is the third-generation owner and loves being a part of the communities they serve. The business was started by Sean's grandfather Paul Curry in 1945 and was the classic hardware/general store. His dad purchased the business in 1972 and then he and his father became partners in 1995. According to Sean, "for us it's all about helping our neighbors. We thoroughly enjoy helping someone paint a room or fix their plumbing. With my family, it has always been about helping others and we trickle that down through our staff and customers."  
Sean appreciates the genuineness he experiences with his relationship with South Shore Bank. "South Shore Bank feels like a family bank. They know my name and what my business is. That feeling of being genuine is appreciated and you just don't get that everywhere anymore – in any store. " He recalls that this is also a value at Curry Hardware that they instill within their staff – to treat our neighbors the way you want to be treated. Sean continues, "I know when I go into a branch, Jim Twiss or News Marcelin is going to give me a wave or ask how they can help. We also have commercial mortgages and lines of credit with South Shore Bank and my loan officer, Mike Healy, is more than just someone that files paperwork. He helps me fill out forms, asks the right questions to make sure our business is heading in the right direction." 
Sean advises businesses to start a conversation and see how South Shore Bank can help your business. The Bank's hands-on approach and 'want to help' attitude really sets them apart from other banks. South Shore Bank looks to build long-term relationships with the businesses they help."  
Sean Curry is a South Shore Bank Corporator.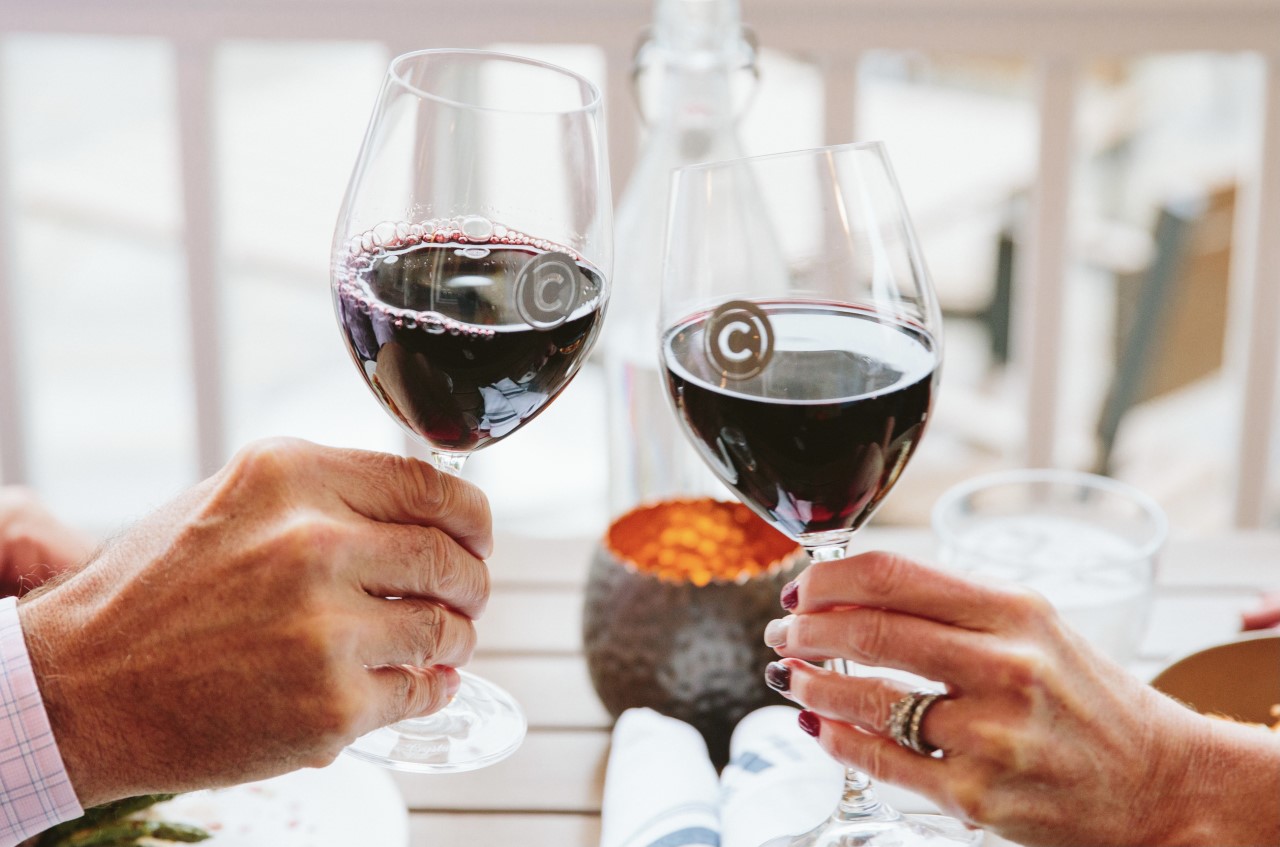 Cheever Tavern is an upscale American Tavern situated in historic Norwell Center. The restaurant is named after the Pulitzer Prize winning author, John Cheever. The restaurant doors have been open to the public for two years and offers the freshest, locally sourced ingredients served in a contemporary setting.
Owner Michael Sheehan's relationship with South Shore Bank began in 1976 when at 15 he started as a personal client. South Shore Bank has always been his trusted bank and when it came to opening his business, he knew where to turn for financing for his restaurant's kitchen equipment.
"I think it's important to deal with a community bank if possible. First, because their lenders know the market inside and out. Second, because it's important to support those institutions that support our community. The Bank couldn't have been easier to work with."
For Sheehan, it's the ease of client experience and the quality of service that counts. At South Shore Bank, he can guarantee that a relationship manager will be there for him to assure that everything is going smoothly. "Rate is just part of the equation, and South Shore Bank is always competitive. But it's important to work with someone who knows me and knows the market and where my business actually means something. It's cliche to say you always want to 'be more than a number,' but that's where South Shore Bank stands out."
Mike Sheehan serves on the Board of Directors for South Shore Bank.
Visit Cheever Tavern at 33 West St. in Norwell and visit their website www.cheevertavern.com
Photo credit: Brian Samuel Photography

Alex Khan opened Shipwrecked restaurant just a few short months ago, but he has already turned the oceanfront property into Falmouth's family-friendly hot-spot, and the site of the Falmouth Road Race's official after-party for runners and the media. Formerly the British Beer Company, Khan has revamped the space with a crushed-shell patio, sushi bar and all-new tap lines for beers on draft. With South Shore Bank as his lender, Khan also purchased the companion 23-room Seaside Inn, now renamed "The Heights Hotel." The restaurant and inn occupy a premier spot directly across the street from Falmouth Heights Beach, complete with a picturesque view of Martha's Vineyard. Shipwrecked has been packed all season, as Khan has successfully merged upscale food and ambiance with the casual "step off the beach and grab a bite" vibe.
Khan says, "Growing up, I spent my summers in Falmouth Heights, and running in the Falmouth Road Race is a family tradition. It has always been a dream of mine to own a restaurant, and I can't think of a better location. When I approached South Shore Bank about it, they were familiar with the spot, and their lending team even drove down to the property to talk with me about my vision. They could see the potential, and also understood the importance of building a business that focuses on relationships and community.
"I'd never taken out a commercial loan before, and South Shore Bank made it the best experience I've ever had with a bank. Their senior commercial officer, Mike Healy, really led the charge. Transacting the purchase of three buildings in a pandemic with no reliable 2020 numbers to go by was no easy feat, but Mike was amazing. He was instrumental in communicating with the Small Business Administration and gathering information from the CPAs, surveyors and appraisers. Mike proactively kept me informed along the way, so I didn't need to keep checking in to learn how the process was going; he took that burden completely off my plate. The whole closing went smoothly—and the lending team even attended my opening. I can't imagine receiving that kind of personalized encouragement from a national bank."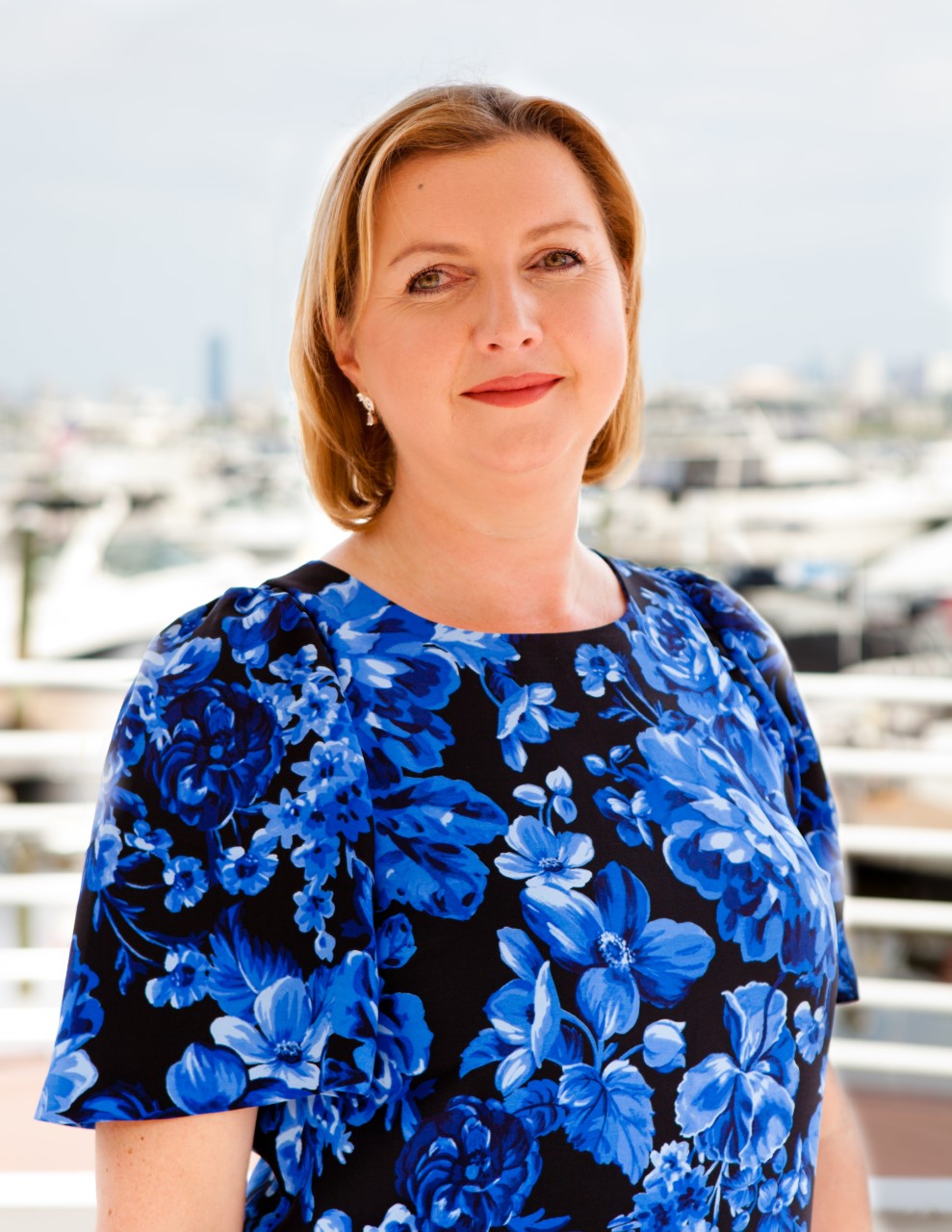 Cara Group Travel is proudly based in Quincy Massachusetts, and believes their competitive advantage exists from an attentive approach to customer relations which helps create bespoke travel solutions for groups with a range of travel purposes and budgets.
South Shore Bank appreciates working with clients who understand the importance of creating client experiences that resonate. Cara Group Travel specializes in designing group travel experiences to Ireland and Europe creating countless memories, vivid experiences, and cherished stories for a range of clientele including academic, heritage, musical, professional, religious, sporting, and touring groups.
"South Shore Bank is not like any bank that I have worked with before," says Sara Stanton, Managing Director, Cara Group Travel. "Regardless of who you deal with they make you feel like you are their most important customer. Whether it is a communication through email, a chat on the phone or going into a branch the warm welcome and willingness to help is consistent."
"As a small business you are always looking for a way to be efficient, save money while offering the best service. South Shore Bank truly is a part of your team and want you to be successful. They assisted me with saving on fees and securing a simple way to pay bills both domestic and international."
Sara added, "From Susan Burns, Retail Officer, who helped me open the account; to Lihua Mei, Senior Personal Banking Advisor, at the Wollaston Branch; and Mark Coletta, Senior Sales and Service Officer, who helped with the Small Business Association Paycheck Protection Program (PPP) Loan; all the way to South Shore Bank President Jim Dunphy, I want to say, "Thank you"! No question was too silly, and I never had to wait to hear from someone. "
"If you want a bank that is a true partner that takes their success from seeing your business succeed and grow, then South Shore Bank is the right choice. If you want a bank that is there for your business when you feel like you have no options, then South Shore Bank is the right choice."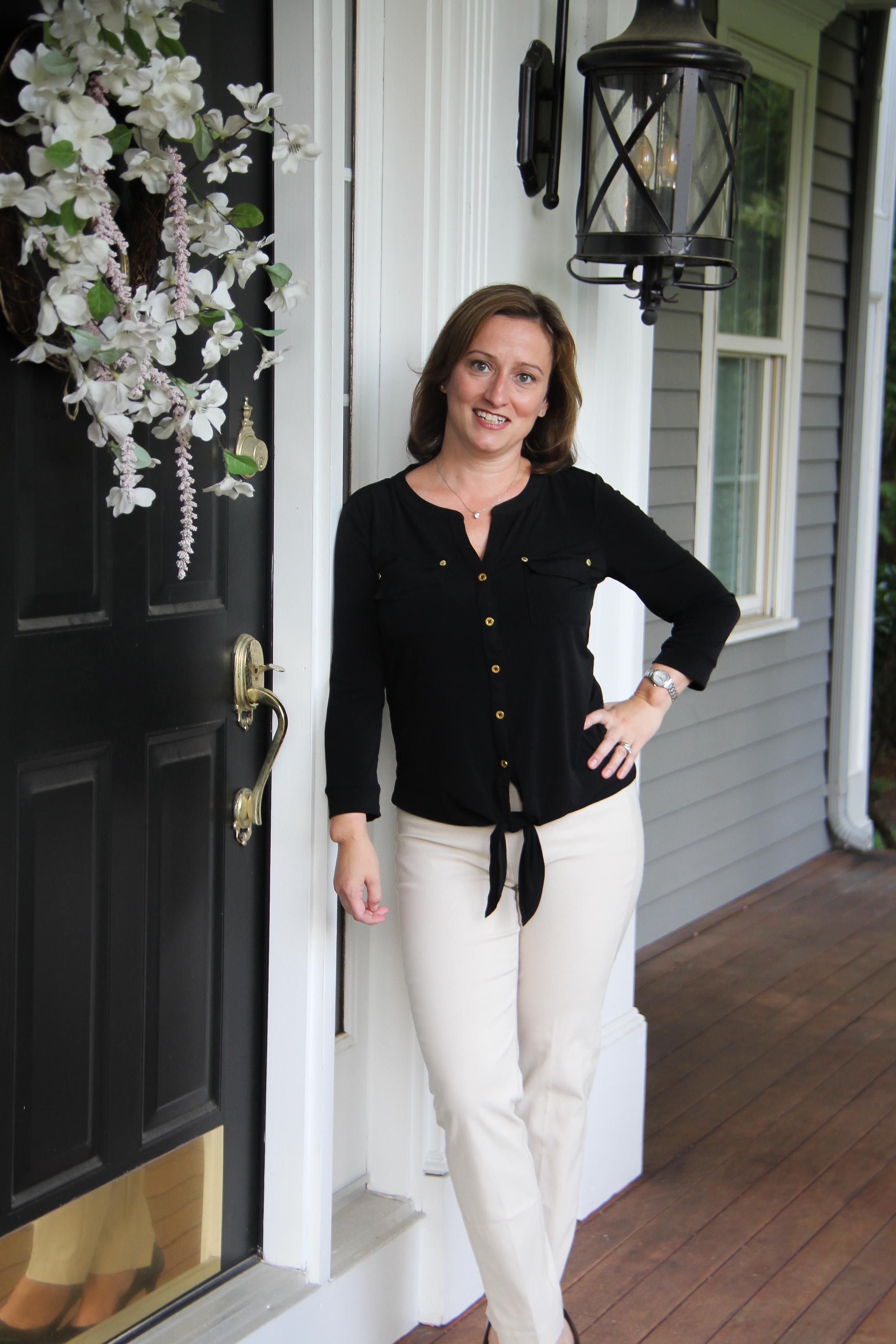 Red Door Real Estate in Quincy has been a continuing success ever since broker, Madelene Cheney, founded it in 2010. "I saw the opportunity to create the type of customized, personal service that could only come from a boutique residential real estate agency," she says. "For example, when I worked at a realty franchise, I had sellers who wished to feature their homes in their neighborhood Irish or Chinese newspapers, but the company did not permit us to do so. With my own brokerage, I can tailor the marketing for my clients and give them the best possible advantages."
Madelene was first introduced to South Shore Bank when James Dunphy, South Shore Bank CEO, and James Twiss, Retail and Mortgage Officer, visited Red Door Real Estate to meet Madelene and learn about her agency. "I was impressed that they would take the time to get to know my business," Madelene says. "After going over my statements with Jill Vail (Specialty Banking Coordinator), I switched not only my business accounts to South Shore Bank, but my personal accounts and home mortgage, as well. Refinancing my mortgage was seamless. Everyone involved kept checking in to make sure that nothing slipped through the cracks."
Madelene is also thrilled that South Shore Bank offers the perfect suite of products that make running her agency more efficient. "With a real estate business, I make many deposits. My former bank statements did not include check images for my deposits; they would just show a lump sum. That meant regular visits to the bank where I would spend about an hour parsing out clients' individual amounts in every deposit. With South Shore Bank, I can go online and see each check image immediately. I have gotten so much time back! I'm also saving money, because I am not paying the higher fees that my former bank charged."
Another feature Madelene appreciates is her high remote deposit allotment. "As a real estate broker, you are making significant bank deposits into your account every month, and my former bank gave me an inadequate deposit limit. When I would call to ask for an increase, an automated system would put me on hold and then the answer would be no. When I call South Shore Bank, I get a person right away and I don't have to worry about my remote deposit limits. Having a bank I can rely on has made a huge difference, personally and professionally."
Quincy Community Action Programs, Inc.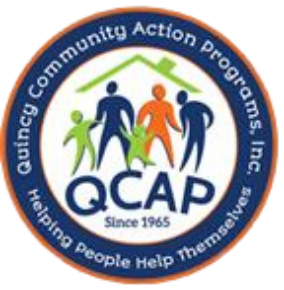 "We hadn't had a relationship with South Shore Bank before but Stephen DiPrete, Chief Commercial Banking Officer and Peter Lung, Commercial Lending Officer gave us their full attention throughout transaction. The service during the loan financing was so outstanding that we moved all of our Head Start accounts to South Shore Bank." Anna Slavin, Chief Financial Officer, Quincy Community Actions Programs, Inc.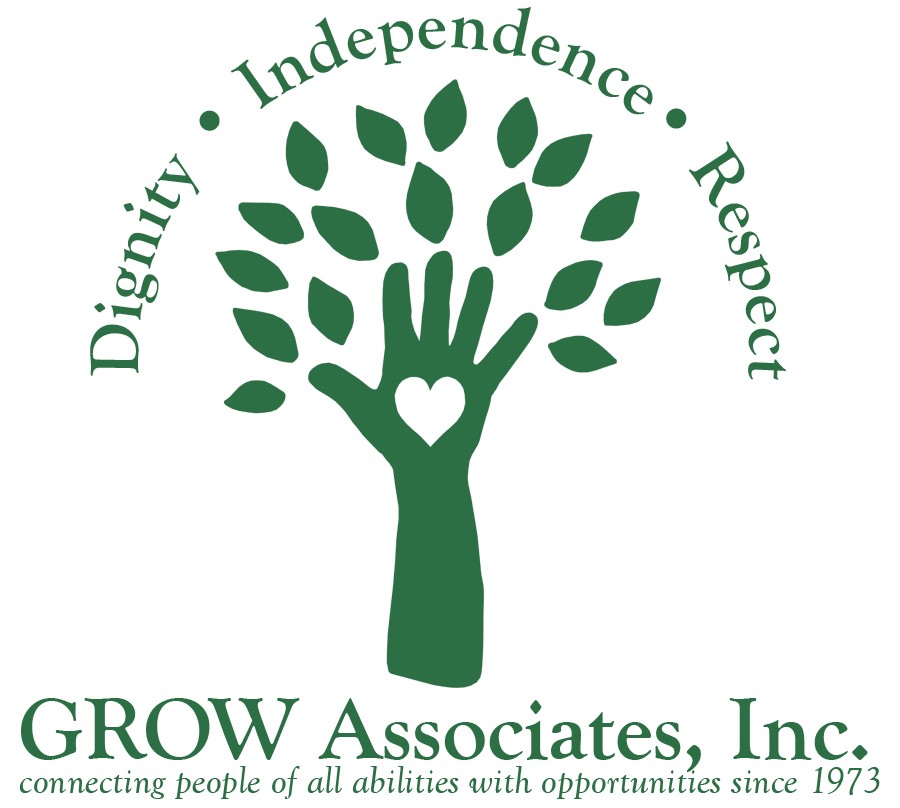 South Shore Bank places great value on its relationship with long-standing client, Grow Associates, Inc., a nonprofit that provides therapy, learning activities, health care, day supports, employment training and more for those who have intellectual disabilities. "The people we serve are contributors who work jobs and volunteer in our communities," says Executive Director, William Wasserman. "They contribute the resources of the state that support them. They are tax payers, as well. Every individual deserves the opportunity for a full and meaningful life as a part of greater society. South Shore Bank understands our mission and has played an integral role in fulfilling that mission over the years."
Wasserman is immensely grateful that Commercial Lending Officer, Tom Osuch, and Relationship Manager, David Willis, reached out to him during the pandemic shutdown: "They checked in to make sure I knew that government assistance was available and then helped us obtain Paycheck Protection Program loans, as well as a Jobs for New England Grant. It's a nice feeling to know that your bank is looking out for you."
Thanks to South Shore Bank's help, Grow Associates, Inc. received funding that allowed it to continue providing its extensive services, offset PPE costs and upgrade its air filters, which electrostatically sterilize the building each night so that its clients and staff stay healthy. "South Shore Bank's assistance was and is integral to our ability to continue our services. The PPP program helped keep us afloat," says Wasserman.
South Shore Bank also showed its support by bestowing Grow Associates, Inc. with a grant through its Charitable Foundation. "The grant was very much appreciated," says Wasserman. "South Shore Bank has always been a partner we can rely on. It understands the needs of our community and is not shy about putting time and resources into meeting those needs. During this tough time, its team's many hours of overtime and selfless acts are a real testament to the bank."
As the President and CEO of MoveTrek Mobility, a full-service executive relocation company, Doug Mohns is an expert at comforting and encouraging people during times of great change. When the pandemic stalled businesses around the globe, MoveTrek Mobility was on the receiving end of relief and reassurance, thanks to South Shore Bank's facilitation of a Paycheck Protection Program loan.
When the Small Business Administration first made PPP loans available last Spring, Senior Relationship & Lending Team Leader, John Mannion, reached out to Mohns about procuring one. "For almost 20 years, South Shore Bank has been there for me and my company and, during the pandemic, they showed their commitment again," says Mohns. "This past year was extremely difficult for our company, as many clients cut back on the number of people they were locating around the world. We provide all the support and logistics necessary for people buying and selling their homes, shipping household goods, travel coordination and rental assistance. We provide each relocating employee and their family with a Single-Point-of-Contact, relocation-certified account manager who provides personalized counseling and management services. As you can imagine, our team is highly trained and has years of experience. It is crucial that MoveTrek Mobility can retain this talent in order for us to grow and be able to help our clients effectively. I can't thank John Mannion enough for being such a trusted advisor. From the first phone call he made telling me about the loan availability, to receiving our second-round loan this year, he has been there for us every step of the way. The PPP program made it possible to keep our employees on staff, and it saved our business so that we can keep doing what we love: helping people move."
"MoveTrek Mobility shares South Shore Bank's dedication to keeping its clients happy," says Mannion. "Doug and his company do a stellar job getting people through one of the most stressful times in life. We're glad that we could play a part in helping such a great business persevere."
South Shore Sports Center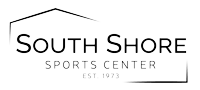 For South Shore Sports Center, an indoor sports complex and recreational facility, the economic impact of the pandemic shutdown could have been catastrophic. Thanks to their smart business decisions as well as supportive service from South Shore Bank, the Hingham sports center is still open and turning athletes into the best players—and people—they can be.
With South Shore Bank's assistance, South Shore Sports Center obtained a Paycheck Protection Program loan, a potentially forgivable loan created by the Small Business Administration in response to COVID-19. Owner Liz Lima says, "While other banks were waving people away, South Shore Bank went above and beyond to help us, and other local businesses get the loan. It was a lifeline that allowed us to thrive." John Mannion, Senior Relationship & Lending Team Leader, assisted Lima with the PPP process. "John made everything go smoothly. When people help you in your time of need, that means everything."
Lima also secured a loan with South Shore Bank that allowed her to buy the facility that houses South Shore Sports Center, which she had been renting for years. "I talked to multiple banks, and South Shore Bank really earned my business. I also used them for the mortgage on my home and transferred my personal and business accounts to them. They care about me and my businesses, and I can always reach a person right away instead of calling a 1-800 number and sitting on hold. Working with South Shore Bank, I realize how fantastic their staff and services are compared to other banks."
South Shore Sports Center is a recreational sports facility with two artificial turf fields, batting cages and a regulation basketball court. In addition, it has a lounge with a full-service bar and is a popular locale for birthdays and private events. The facility offers sports programs for girls and boys from ages two through college, including youth leagues, clinics, camps and services for soccer, basketball, flag football, lacrosse, field hockey, baseball and more. The fun is not just for kids, as they also offer adult soccer and basketball leagues and private rentals for individual groups and fundraisers. It launched its popular Kids World indoor play center (ages 1-6) last year, which is currently on pause due to COVID-19. It is also home to many great local programs such as South Shore Select, a year-round soccer school whose mission is to develop the best players and people possible. Select is also one of the most successful youth soccer organizations in the country. "We have won a lot of championships, but winning isn't the focus," says Lima, who is also the founder and owner of South Shore Select. "Our approach is holistic development on and off the field." Lima herself played professional soccer after playing for Rockland High School and then Harvard University. "The lessons I learned through soccer and other team sports helped me navigate obstacles as a young entrepreneur," she says.
Lima has been operating businesses for over 15 years and her experience gave her the flexibility to adapt in response to the coronavirus crisis. "Our first priority is to keep our players and families healthy. In March of 2020 we went completely virtual during the shutdown, and then opened back up over the summer. We have safety protocols in place to ensure compliance with all COVID-19 regulations."
South Shore Sports Center and South Shore Select are Women-Owned Small Businesses and more than just athletic entities; they are a welcoming place with programs for everyone. "Important across all of our organizations are the tenets of community and giving back. South Shore Bank shares those values, and you can see it in how they treat their clients and how they serve the community," says Lima. "I refer people to them because I believe in them. They are about relationships, not transactions, and that is why I will continue to be loyal to South Shore Bank."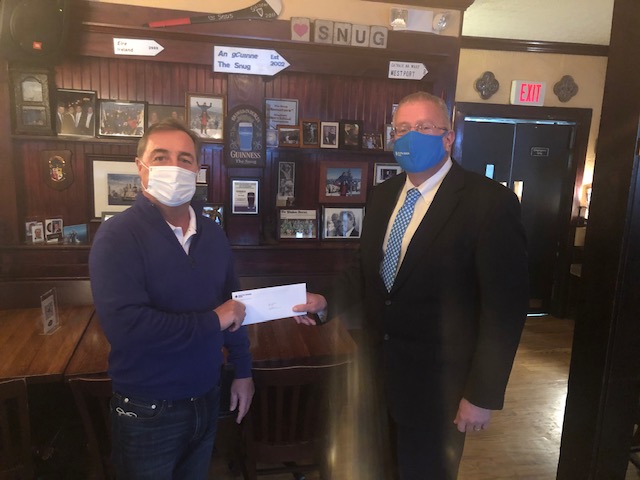 In the face of the pandemic, one of the South Shore's most beloved pubs, The Snug in Hingham, got the help of a Jobs for New England Grant and a PPP loan thanks to South Shore Bank's dedicated assistance. The Snug has been offering live music, drinks and excellent food for seventeen years. During the coronavirus shutdown, it faced a tough, uncertain time. It still provided curbside pick-up and delivery, but could not be its usual packed, cozy gathering place. "Bar business was non-existent and we only used a skeleton crew," says owner, Ed Brown. "South Shore Bank stepped up as soon as PPP (Paycheck Protection Program) money was available. Their whole team was working 24/7 to help businesses like mine survive and pay our employees. No one there took a day off." Vice President and Small Business Banking Team Leader John Mannion and Senior Personal Banking Manager Jackie Maffeo made obtaining the loan a smooth process. "Thanks to their efforts, we had the funds by late April and were able to continue paying our employees. The timing was excellent."
South Shore Bank also helped Brown's wife, Ellen, receive a PPP loan. For thirty years, she has owned Hingham Greenery, an award-winning floral shop in downtown Hingham. "After the shutdown, South Shore Bank's PPP assistance helped her bounce back, and was she was able to reopen on Mother's Day," says Brown. "Ellen and I are so grateful; the town has been loyal and supportive. I can see the confidence in our customers. At The Snug, despite all the stress the pandemic brings, people come in, hear the music, enjoy our food and feel some normalcy."
The Snug is back to providing indoor service and is now open for lunch. Over the summer, The Snug created outdoor seating for 24 on their patio, and it's still going strong. "We will keep outdoor dining for as long as possible," says Brown. "We have heaters out there and people really enjoy it."
In November, The Snug also became the recipient of the Jobs for New England Grant, provided by the Federal Home Loan Bank of Boston through its member banks. "John Mannion was instrumental in making that happen for us," says Brown. "He told us about it and helped us with the paperwork. This grant and our customers' loyalty help us see the light at the end of the tunnel. We live in a great place."
Because of their positive experiences with South Shore Bank, the Browns switched their mortgages and business accounts over to them, after being with their prior bank for over twenty years. "John Mannion and Jackie Maffeo are fantastic. They are nothing but helpful and courteous, making sure we get whatever we need. We love that we can walk downtown to see them at the Hingham branch, and when we call, they answer the phone. With other banks you can get lost in the shuffle, but South Shore Bank is completely customer-oriented. I have talked to other businesses who can't say enough good things about their services."
John Mannion couldn't have been happier to help the Browns this year: "Ed and Ellen have been supporting our community for decades. Their generosity is known throughout the South Shore. They sponsor sports teams and little leagues, and support numerous causes. The goodwill and support they receive is well-deserved."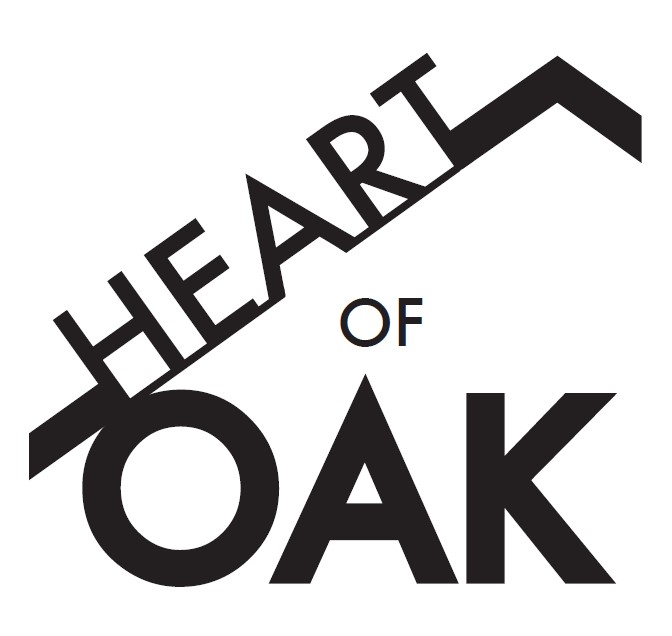 Local builder and renovator, PJ Antonik, has been hosting his show "Heart of Oak" for three full seasons, and season four is filming now. In the home renovation show, which airs on NECN and NBC Sports Boston, Antonik, his wife, Lizzy, and his team from Oak Development & Design turn outdated South Shore fixer-uppers and tear-downs into charming, custom homes. Projects have included adding a second floor to a ranch; a full gut and addition on an 1800s home; and the development of four marsh-front properties in Scituate.
The show has been filming for four years nonstop and, because of the South Shore's high-demand and low supply real estate market, Antonik has to move fast in order to secure the properties he renovates. He knows he can rely on South Shore Bank to get a purchase deal done thoroughly and efficiently: "Not all banks understand construction loans—the necessary speed and attention to quality—but South Shore Bank is completely responsive in that way" says Antonik.
Antonik's sister and Oak Development & Design's CFO, Cindy Bello, initially recommended that they work with South Shore Bank. They met with Tom Osuch, Vice President and Commercial Loan Officer, and James Dunphy, President and CEO. "It was clear right away that they saw us as a partner, and not just as a nameless transaction. We collaborate with people who will look out for our best interests and, in return, we look out for theirs. We have that relationship with South Shore Bank. Our first house purchase with them went so smoothly that when we needed to fund an important 2.5 million waterfront deal, we made sure to work with South Shore Bank."
Oak Development & Design has since moved operating accounts to South Shore Bank, and Antonik raves about the business banking: "The ease of working with South Shore Bank, in person and online, can't be overstated." For Antonik, having a user-friendly banking interface and a reliable lending partner is crucial; with two energetic kids, a booming business and a popular show, he does not have time for inefficiency with his transactions.
South Shore Bank is proud to partner with a business that has such a committed work ethic. Says Osuch, "Oak Development & Design was built on a strong foundation of being innovative, creative and forward thinking, but it is the attention to detail, communication, hard work and delivering on promises that truly sets it apart. The mission of South Shore Bank is to "Share Success" in the communities where we live, work and play. Such mission is shared and evident in the "heart" that PJ, Lizzy and the Oak Team put into their projects. I am thrilled to continue to support the future of our partnership with Oak Development & Design and Heart of Oak, but more importantly, I am excited, both as a fan and as partner, to watch as our local celebrities take it to the next level."
Season Three is airing now, and Season Four premieres September 18, 2021. heartofoaktv.com
Early Childhood Preschool and Learning Center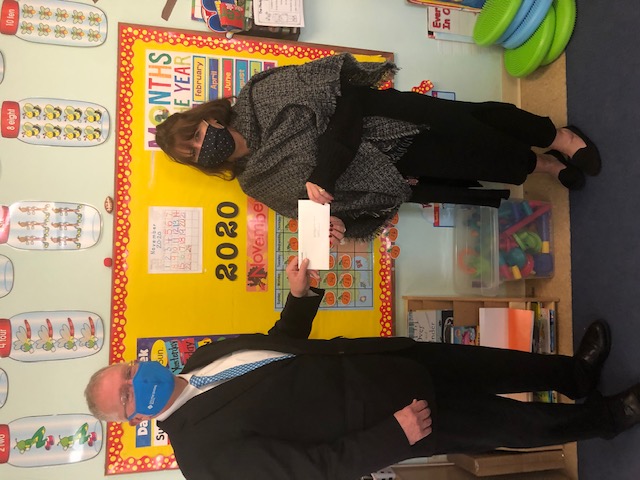 Early Childhood Preschool and Learning Center is a deserving recipient of the Jobs for New England Grant, provided by the Federal Home Loan Bank of Boston through its member banks. South Shore Bank's John Mannion, Small Business Banking Team Leader, personally presented owner, Tracey Nardone, with the grant award, and she was in tears. "I had never met John in person; he has been the angel I could never have imagined through one of the worst times in life."
A lifetime Weymouth resident, Nardone has been a longtime South Shore Bank client. "They've been wonderful since day one. When I switched to ACH debiting instead of checks, Jane Wing (Certified Treasury Professional) explained the whole process. She relieved any fear or apprehension I may have had. Their cybersecurity is excellent, and the system is easy. Whenever I have questions, Jane is available. She has even come to the Center to help me."
Nardone first spoke with John Mannion when she applied for the Paycheck Protection Program, a forgivable loan created by the Small Business Administration in response to the coronavirus pandemic. "John held my hand and walked me through the application. He called to answer questions on a Friday night, and even Easter morning —it was service that I never expected. John went literally above and beyond."
Thanks to South Shore Bank's assistance, Nardone was successful in getting the PPP loan for the Early Childhood Preschool and Learning Center. She had no idea that the Jobs for New England Grant existed until Mannion called and recommended that she apply. She was overwhelmed with emotion when Mannion presented her with the grant in November.
Nardone started the Early Childhood Preschool and Learning Center in 1993. It cares for children from the age of eight weeks old through kindergarten. Nardone has always worn many hats, managing the operations and program development, supervising the teachers, and handling the accounts and payroll. Due to the economic ramifications of the pandemic, she and her son have been cleaning the school themselves, as a cleaning staff is not affordable. Nardone also added kindergarten teacher to her list of duties this year: a former kindergarten teacher with a master's degree, Nardone started a kindergarten class to help out parents whose schools moved to full remote learning. "Parents with kids at home are not able to go to work, or get any work done at home with a kindergartener who cannot sit still in front of a screen for hours. If they lose their jobs, they lose income; the children suffer, and our community suffers. I'm thrilled to be teaching again and to be helping out our parents."
After months of working 13 hours a day and on weekends, the Jobs for New England Grant has allowed Nardone to hire an additional staff member. "Having this help will allow me to take a breath," she says. "The COVID-19 situation has been so difficult for everyone. When the shutdown happened, I felt like this business that I love and have built for 27 years could be taken away. If it hadn't been for John Mannion and South Shore Bank, we wouldn't be open today. They have made all the difference for our company."
"I was pleasantly surprised when Jackie Maffeo called me to tell me the good news. Our PPP loan was forgiven! The personal call was most thoughtful.", Bob and Claire Watts, Owners.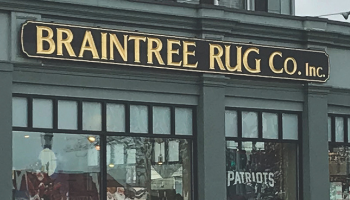 It is with much appreciation and gratitude that I thank you and your staff members who helped us obtain the PPP loan. With your assistance, a process which seemed initially overwhelming, became much easier.
From the beginning to the completion of the application process, your staff was available to answer questions. During a trying time in our country with concerns and nervousness about the unknown COVID-19 virus and business shutdowns, it was truly nice to have South Shore Bank guide us through the loan dilemma.
The positive reassurance and timely manner in which the loan deadline was completed will be remembered by Braintree Rug Company. When it comes time for recommending a bank, or taking a business loan, South Shore Bank will not be forgotten.
I was pleasantly surprised when Jackie Maffeo called me to tell me the good news. Our PPP loan was forgiven! The personal call was most thoughtful.
"I spoke with President and CEO James Dunphy, and he suggested that we apply. South Shore Bank made the process simple, and I received confirmation in just a few weeks," says Hagearty.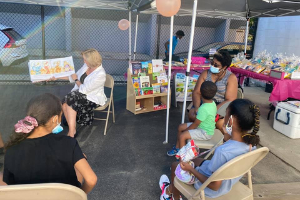 We are thrilled that Dependable Cleaners is a recipient of the Jobs for New England Grant, provided by the Federal Home Loan Bank of Boston through its member banks. Dependable Cleaners President, Christa Hagearty, learned of the Jobs for New England grant through South Shore Bank. "I spoke with President and CEO James Dunphy, and he suggested that we apply. South Shore Bank made the process simple, and I received confirmation in just a few weeks," says Hagearty.
A familiar business on the South Shore, Dependable Cleaners, like so many businesses, has been affected since COVID-19 hit. In order to generate more business throughout the crisis, Dependable Cleaners has expanded its pick up and delivery services to more locations, currently serving 35 towns around Boston, MetroWest and the South Shore. It also increased its home laundry business. "People are juggling so much: jobs, working from home, helping kids with remote school—there is less time for chores like laundry," says Hagearty. "We pick it up, wash, dry and package it then drop it back off."
Despite these efforts to adapt its business to pandemic conditions, Dependable Cleaners has been hit hard financially. The grant, which offers funds to small businesses who have been neg-atively impacted by the coronavirus, will allow Dependable Cleaners to continue paying its staff. "100% of the funds will be used for employee wages," says Hagearty. "Our team has been fantastic throughout this crisis. They are juggling all of the stressors that everyone else is and yet they've continued to step up. In February, we started applying increased safety protocols and the team is great about staying vigilant."
Dependable Cleaners' employees also created a summer reading program to ensure that kids could have education and socialization outlets. Hagearty says, "We created libraries of books that employees could take home to their kids, and we had a reading reward program with prizes. We also did socially-distanced reading circles with masks and readings over Zoom. The author Janet Costa Bates even recorded a reading of her book, "Seaside Dream," just for us. We all need a sense of feeling connected; it will take a village to get us all through this. We are so thankful to South Shore Bank and their efforts with getting us this grant. It's an excellent example of how they help our community."
South Shore Bank and the South Shore are grateful for Dependable Cleaner's volunteer work and longstanding stellar service, as well. "Dependable Cleaners has been around since 1944 and is a valuable part of our South Shore community," says Dunphy. "It's vital that we help our local businesses survive and keep people employed."
"Banking can be painful; there is an incredible amount of regulations. South Shore Bank has managed to create straightforward processes; the documents are simple and don't take all day to read." Artie Wright, Controller, S&W Electric.

Fifteen years ago, Brian Washburn and Matt Sylvia started S&W Electrical Contractors as a partnership. Through dedication and skill, they have now grown it into a full-service electrical contracting firm with 74 employees and an expansive office in Bridgewater. S&W Electric provides commercial and high-end residential consulting, design-build, and install service for all phases of electrical wiring. Their focus on customer satisfaction, timeliness, integrity and teamwork has made them a standout business whose portfolio includes projects for Ocean Spray, PayPal and the Smithsonian Institution.
In 2017 and 2018, S&W Electric obtained commercial building mortgages through South Shore Bank and the transactions could not have been smoother. "The appraisal process was easy, and everyone was fantastic to work with. South Shore Bank's lenders, attorneys and leadership team facilitated the process from beginning to end," says Washburn.
S&W Electric's controller, Artie Wright, says that the backing they have received from South Shore Bank "is a huge part of the reason why we have been able to flourish." Wright also appreciates South Shore Bank's streamlined process: "Banking can be painful; there is an incredible amount of regulations. South Shore Bank has managed to create straightforward processes; the documents are simple and don't take all day to read."
S&W Electric places great value on customer satisfaction and client relationships, and appreciates that South Shore Bank has the same focus. "President and CEO James Dunphy took the time to speak with us personally. He is incredibly easy to talk to; we can speak to him about multiple topics and be completely candid, which is refreshing," says Washburn.
The members of South Shore Bank's lending team are empowered to make decisions quickly, which allows for quicker, more efficient transactions. "We always appreciate working with Matt Pretti (Assistant Vice President and Portfolio Manager) and Bob Corcoran (Senior Vice President and Team Leader)," says Washburn. "I recommend Matt to people all the time. He's an excellent facilitator and a patient person, and Bob has gone above and beyond for us. We are grateful to have people so knowledgeable and committed looking out for our interests."
S&W Electric also has high praise for South Shore Bank's business banking services. "We've been so impressed with South Shore Bank's lending team that in 2019 we moved our accounts over to them," says Washburn. "Aside from a few items that had to be signed in person, everything was accomplished remotely. The online system was up and functional right away. Their Specialty Banking Coordinator, Jill Vail, was critical to the process; she did a great job coordinating the entire endeavor. Setting up remote deposit and ACH transfers has saved us a lot of time. You can tell that South Shore Bank takes a lot of pride in staying up to date with technology. They have made it very easy for people to use their system."
When it came to choosing a bank, S&W Electric wanted one that was local, but also capable of supporting its growth. Consistently providing quality electrical services with commitment and character for almost two decades has enabled Sylvia and Washburn's enterprise to soar. "Brian and his partner Matt have been great to work with, as well as their controller, Artie," says Corcoran. "They run things in a very professional and organized manner. I'm impressed by their ability to grow a business rapidly while not taking on too much risk or leverage."
S&W Electric's success is also attributable to hard work and a proactive employment ethic. "We are never complacent," says Washburn. "We don't let problems linger, but address them right away. We also let our employees spread their wings and take initiative. The spirit of collaboration that we bring to relationships with both our employees and our clients gives us an advantage."
right believes that surrounding itself with the right people is an important part of a business' success. "We make sure to work with top notch individuals who are always trying to stay ahead, and that includes the staff at South Shore Bank."
"We appreciate our relationship and the competitive value that South Shore Bank brings to us." Richard Beal, President, A.W. Perry, Inc.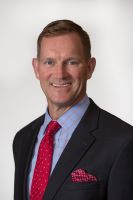 A.W. Perry, Inc. is a 135-year-old, family-owned, commercial, industrial and residential real estate company and investment services firm. A solid commitment to relationship building and sound fiscal management have contributed to its great success.
Originally a Boston based firm, A.W. Perry has grown and expanded into the South Shore. It was this geographical expansion that led to the real estate company establishing a relationship with South Shore Bank.
Richard Beal, a fifth-generation family member, and A.W. Perry's current president; talks about A.W. Perry's relationship with South Shore Bank. "Our company was involved with the South Shore Chamber of Commerce and through the Chamber heard about South Shore Bank's superb reputation and extensive involvement in the community, so we reached out to South Shore Bank to finance a building." Almost 50 years later, A.W. Perry and South Shore Bank are still working together. "South Shore Bank has competitive rates and state of the art services and is a lending institution where you can be on a first-name basis," says Beal. "I often work with Mike Healy, the bank's Senior Vice President and Senior Commercial Loan Officer, who is incredibly responsive. With any interaction, we get consistent attention. We know that our loans are not going to get shipped out and bought by someone else; we are local, and we like to do business locally. Whenever we have questions about our loans, accounts, debt service coverage or any number of transactions, South Shore Bank is easy to reach. I pick up the phone to call Mike or another member of their excellent commercial lending staff and they respond quickly."
Beal is also impressed with how easy it is to do business with South Shore Bank. He talks about the convenience of the digital platforms the bank offers. With Business Online Banking "The electronic transfers to pay our mortgages, as well as other online services, are seamless."
A.W. Perry looks forward to many more years of collaboration with South Shore Bank: "We appreciate our relationship and the competitive value that South Shore Bank brings to us."
South Shore Bank and A.W. Perry share the same values regarding customer service and dedication to the South Shore Community and its people. Both South Shore Bank and A.W. Perry remain very active members of the South Shore Chamber and both are committed to growing the region by investing in housing, infrastructure, jobs, and the local community.
Beal is the Chairman of the South Shore Economic Development Corporation, a division of the South Shore Chamber of Commerce. South Shore Bank is a partner sponsor of the Chamber and CEO James Dunphy served as the Chamber's Chairman of the Board in 2019. "We enjoy working with James; his assistance and partnership in creating a viable and attractive South Shore are invaluable." South Shore Bank and A.W. Perry are partners in business and in their commitment to the community.