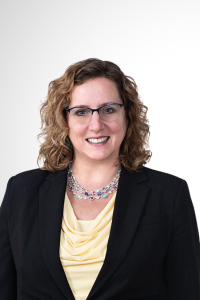 Karen Dayton has joined South Shore Bank as Government Banking Relationship Manager. Karen brings more than 15 years of experience in this specialty area and proven success to the region's leading community Bank.
In this newly developed role at South Shore Bank, she will work with municipal entities including towns, cities, school districts, housing authorities, special districts, and other public entities across Massachusetts. Karen will report directly to Dan Picha, Chief Banking Officer and will focus on the development and expansion of the Bank's Government Banking solutions.
"I'm pleased that Karen has chosen to join our team," said South Shore Bank President and CEO Jim Dunphy. "The Government Banking area is an important part of South Shore Bank, and having someone with Karens's reputation, experience and knowledge further confirms that the Bank provides value added solutions for this sector."
"Our shared goal is to provide an exceptional and customized experience that serves the individual needs of Government Banking clients. The Bank's forward-thinking nature, enduring strength and strong commitment to community makes us an ideal match. I am thrilled to join the South Shore Bank team and look forward to what we will build together," said Dayton.
Before joining South Shore Bank, Karen held positions with Bluestone Bank and Mansfield Bank as VP, Government Banking Manager. Earlier in her career she worked for Santander and Bank of America in their retail banking groups.
"This marks a new focus for us," said Dan Picha Chief Banking Officer. "We have spent this past year evolving and enhancing the tools and solutions that this sector requires, and with Karen on board, we now have a leader who can bring these solutions to municipalities in a more meaningful way."
Karen is committed to our community. She is actively involved in MCTA, statewide county Collector & Treasurer Associations, SIX° Networking (Group President), The Mayflower Society, and multiple Chambers of Commerce. She enjoys volunteering for charities including We Do Care Grief & Loss, Mansfield Animal Shelter, American Heart Association, American Cancer Society, Greater Attleboro Children's Council, School on Wheels, local food banks and Keeping Pace with Multiple Miracles.