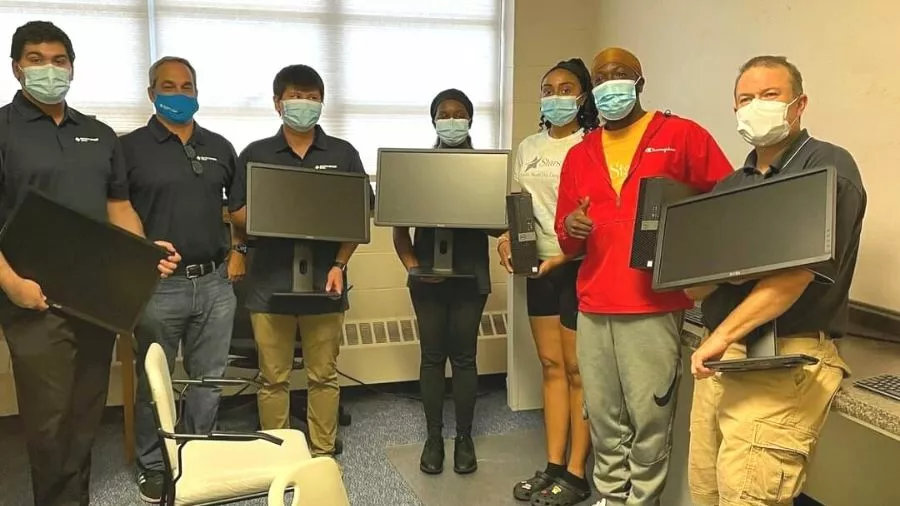 RANDOLPH, Mass. (WBZ NewsRadio) – An afterschool program in Randolph received some new computers because of a donation from a local bank.
South Shore Bank delivered and installed 16 PCs to the more than 100 students participating in the South Shore Stars afterschool program in Randolph. The agency provides a multitude of early education and youth development programs for students.
Jane Bowman is the chief marketing officer for South Shore Bank. She said the bank wanted to bring the students the proper equipment they need.
"One of our goals is to be part of the community," Bowman said. "South Shore Stars is essentially helping the people who need it most in the south shore community and we like the work that they're doing."
She added that students need to rely on the proper use of technology especially during the pandemic.
Executive Director of South Shore Stars, Dr. Jennifer Curtis said the computers will be used in a variety of ways. She was extremely grateful for the donation.
"This donation from South Shore Bank will make a long-term difference not only for our staff, but for the students that we work with each and every day as well as their families," Curtis said.