July 2022
BOSS Magazine: Continuous Innovation, NCR Terafina Leads the Way
Click here to view the full article:
BOSS Magazine
First impressions matter. How conveniently a prospect can start a new banking relationship will determine how likely they will be to invest and grow that relationship with the financial institution. This is particularly acute for community banks and credit unions. As a result, innovative banking leaders are constantly seeking technology that will deliver better experiences to their customers and help them edge their competitors. To compete with large financial institutions and big tech players, finding key market differentiators that level the playing field and deliver growth are essential for community banks.
Forming effective fintech partnerships is a leading way that community financial institutions are uniquely building a solid footing for their own growth and development. In a recent Cornerstone Advisors study, "nearly two-thirds of banks and credit unions entered into at least one fintech partnership over the past three years, and 35% made an nvestment in a fintech." This compelling trend is emblematic of a larger strategic shift in how community financial institutions are approaching innovation and building long lasting growth.
This is the story of how five leading banking experts, with extensive financial services experience representing four community banks across the U.S., have approached onboarding and leverage the NCR Terafina platform to deepen client relationships and accelerate growth for their respective organizations. To beat the larger regional and national brands with presence in their backyards, community financial institutions need a fintech partner that can deliver a flexible platform that allows that bank or credit union to deliver a world class customer experience, that does so at a price point that is affordable for a community institution and a fintech that believes and invests in continuous innovation. Terafina is that partner for community institutions in the customer and member onboarding space. It has led the way in continuously raising the bar that defines an omnichannel and omniproduct onboarding platform and has devised the winning formula for successfully adopting such a platform at a community financial institution.
OMNICHANNEL FROM CONCEPTION
From its beginning, while others in the marketplace focused on only addressing inefficiencies in the digital channel, Terafina's value proposition was centered on a more holistic, omnichannel approach. It's one that recognizes the need to synthesize digital and human interactions that enables an applicant to start, abandon, pick up, and finish an application in any channel of their choosing -- digital, call center or physically in a branch. That flexibility, which empowers an existing or prospective customer to open an account in any channel on their own terms is a big and necessary advantage.
Another founding design principle of Terafina's platform was to address the unique needs of branch bankers. While many for years have cautioned that the branch was dead and would become obsolete, Terafina focused on optimizing the branch experience. It bet that while the look and feel of branches may change, consumers will need a human touch that provides face-to-face counsel. This hypothesis has proved to be true and confirmed in a recent June 2022 article on branch closings, where American Banker noted that "banks are not doing away with branches altogether. Most bankers say that even their most tech-savvy customers want physical bank offices at which they can seek financial advice or manage major transactions."
Sunil Krishnan, Terafina's Head of Engineering notes that, "you can't think of account opening as a siloed digital-only issue and you must consider the branch an important component of the customer's experience. Moreover, banks and credit unions have considerable overhead with legacy front- and backend systems that are disjointed and unable to communicate with one another. We built Terafina so that both the consumer and the banker can have a 360-degree view of a consumer's onboarding behavior in real-time whether in branch, online, or at a call center." This critical differentiator laid the foundation for Terafina's trajectory as a market leader.
BECOMING OMNIPRODUCT AND REACHING MULTISEGMENT
By establishing great collaborative partnerships with its early clients, Terafina started to better understand the dynamic needs of the onboarding space, particularly for community financial institutions. When asked about the thinking behind building Terafina's platform, Karthik Vaidyanathan, Terafina's Chief Technology Officer shared that "the power of Terafina's architecture is rooted in being a single platform that is simple, secure, and easy to use and extend. Our intention from the very beginning was to build an open and highly configurable platform that can evolve with our growing client partner needs in a fast-changing industry landscape."
Learning through ongoing conversations and shared knowledge, Terafina's engineering team quickly began to expand the platform beyond just retail deposit customers, broadening it to include consumer loans and credit cards as well as real estate products encompassing first and second mortgages, HELOCs, as well as refinances. One rule of thumb that Vaidyanathan and his team have always employed is how quickly and efficiently his team can receive feedback and incorporate said feedback back into amplifying the platform's capabilities. He clarifies that, "Since the platform has such a sound and flexible architecture, it is easy to pivot and make newfound investments in opportunities and offerings that prioritize diverse consumer and business needs."
For example, in 2019, ahead of many others, Terafina launched small business deposits to address the pressing needs of small business owners at the onset of the pandemic. Its fast-track digital storefront was designed to include a comprehensive, real time KYC and KYB process to onboard new consumer and new small business customers. In some instances, this capability also enabled financial institutions to expand the reach of their small business lending programs including the PPP SBA Loan program by extending it to new small business customers.
WSFS Bank, is the oldest and largest locally managed bank and trust company headquartered in Delaware and the Greater Philadelphia region. When asked about their expanding relationship with Terafina, Lisa Brubaker, WSFS' Executive Vice President and Chief Information Officer said, "We are pleased with our partnership with Terafina. We sought out a provider that could handle deposits needs for our retail customers and small businesses as well as consumer loans." Corynn Ciber, WSFS' Chief Digital Officer, reinforced that, "our team across the board really enjoys using the Terafina platform and we are very satisfied with our ongoing relationship. What is particularly notable is how simple it is to use and navigate. We are building a robust portfolio for Customers and Terafina is able to work with us to help create great experiences for our Customers."
Likewise, Shirley Fiano, SVP Director of Digital Operations at SouthState Bank based in Winter Haven, Fla., with a little over $46 billion in assets, shared that, "We have seen significant growth with the Terafina platform. Its real-time analytics have helped us successfully build a customized digital experience that is unique to each customer, from application to on-boarding. Terafina's integration expertise enables us to take advantage of data contained in numerous different systems to offer our customers convenient banking features, such as product bundling. The most recent addition to our digital product suite is the 'Round Up To Save' bundle which packages a checking account, debit card, and savings account together and then rounds up each debit card transaction, automatically transferring the difference into the savings account. The Terafina partnership is a key component in achieving our strategic priorities."
When asked about what creates a strong relationship with a client partner, Terafina's Co-Head of Delivery, Vijay Krishnan emphasized, "the need to establish straightforward project goals upfront with a clear scope. It is important to be agile and nimble so you can learn and grow with your client's needs and ensure they are equipped with the training, knowledge, and ongoing support to ensure successful delivery. You may come across blind spots or unforeseen circumstances, but building trust from the beginning and undergoing iterative sessions will help to meet your initial stated project goals, build confidence for both teams, and together overcome the unexpected."
South Shore Bank, a full-service mutual bank with approximately $2 billion in assets headquartered in Weymouth, Massachusetts, began working with NCR and Terafina in late 2021. The Bank is well-positioned for growth.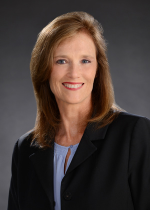 Pamela O'Leary, South Shore Bank's Executive Vice President, Chief Operating Officer, and Chief Technology Officer shared that "we selected NCR along with Terafina because we clearly saw that our visions of the future of banking were aligned. Banking is evolving and today's clients won't just browse our website; they'll fully interact with our app and engage with our brand across social media. We needed a partner who could help increase our digital awareness! Banking digital is a core component of how we offer client value. An extensive vetting process uncovered how valuable and scalable the NCR platforms could be. We also saw the benefit this could bring to our clients and the experience a fully integrated digital sales and service platform Terafina and NCR could offer. This partnership fits well with our view of the entire client experience and digital/mobile forward strategy. We are thrilled to move to the future with NCR as our partner."
EMBRACING MULTIBRANDING
How different client partners elect to expand the use of Terafina is dependent on their short- and long-term strategic initiatives. Given the software's user interface extensibility, it is remarkable to see how community institutions of varied sizes deploy its capabilities. Terafina's delivery and professional services team spends a great deal of time learning the needs of their client base and meeting them where they are in their digital transformation journey. Dinesh Kale, Terafina's Co-Head of Delivery notes that, "My team and I listen to our clients and identify where there may be gaps in understanding, room for cross collaborative growth, and develop a roadmap to ensure a successful launch and project execution." This mindset creates a symbiotic relationship that welcomes the free exchange of ideas and encourages mutual support for collective wins.
For instance, at UMB Bank in Kansas City, Mo., with an estimated $40 billion in assets, Terafina's delivery team began by getting a better sense of UMB's specific consumer credit card needs. They adeptly discerned that UMB could enable bank issued and white labeled consumer credit cards by taking advantage of Terafina's multibranding capabilities, on a single platform. Uma Wilson, UMB's Executive Vice President and Chief Information & Product Officer, noted that "Terafina has created a digital application experience that delivers the first impression that we want to give new customers. We plan to develop our next phases with them as we utilize their platform and its many benefits to help meet the changing needs of our customers."
Terafina's multibranding feature is a critical differentiator for financial institutions with multiple charters. For example, client partners can create new brands for each unique charter to target specific audiences where the financial institution can offer brand specific visual designs and controls. This process can simplify deployment and eliminate duplicate systems, data re-entry, and carbon copy processes.
EXTENDING INTO CRYPTO AND STILL LEARNING
Community banks and credit unions are paying close attention to the increasing consumer interest in cryptocurrencies. Most recently, Terafina launched cryptocurrency digital account opening to proactively address the fast-changing needs of this market phenomenon.
One decisive way to measure how flexible a software platform really is, is by evaluating how easily a client partner can extend its use in new and unique ways. Valley Bank with almost $44 billion in assets based in Passaic, N.J., and Patelco Credit Union with $10 billion in assets located in Dublin, Calif., are perfect examples of client partners that have spent time to learn the Terafina platform and creating their own solutions. Valley's cannabis banking and Patelco's Check My Rate feature are notable measures of success in how quickly and efficiently they have maximized the use of the versatile Terafina platform. Follow Terafina on Linkedin and Twitter to learn more about these examples in the near future. Visit here to see how other client partners are fully taking advantage of Terafina's product suite.
When retracing Terafina's progressive maturation from omnichannel → omniproduct and multisegment → multibranding → crypto, it is abundantly clear that Terafina is years ahead of its competition and it has still only scratched the innovation surface. For the road ahead, it is exciting to see forward thinking institutions like South Shore, SouthState, UMB, and WSFS investing in fintech partnerships where they see promise and a commitment to make a difference in their customers' financial well-being.