Online Banking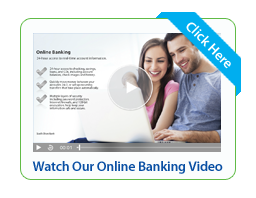 With South Shore Bank's Online Banking, you can securely access your South Shore Bank accounts from your home, office, on the road, or anywhere you have an internet connection 24/7. Add Free Bill Pay to expedite your secure payments and track them from payment to clearing.
Features:
View account balances
Review your account statements
Transfer funds between your South Shore Bank accounts
View copies of your cleared checks - both front and back
Make unlimited bill payments online with Free Bill Payment
Make expedited bill payments to qualifying payees*
Receive bills online from qualifying payees*
Make payments to South Shore Bank loan accounts
View all ATM, Debit Mastercard®, and online banking transactions
Export transaction information with Quicken®
System Requirements
To use Online Banking, you need to use an internet browser that supports 128-bit encryption. Recent versions of both Netscape Navigator and Microsoft Internet Explorer will work. If you don't have a current version, visit either the Netscape Navigator or Microsoft sites to download a copy today!
Have questions? Need more information?
Check out our FAQs or contact our Customer Information Center today by calling (781) 682-3715 or you can email us at cic at southshorebank dot com
*Payees capable of receiving overnight electronic payments and sending e-Bills